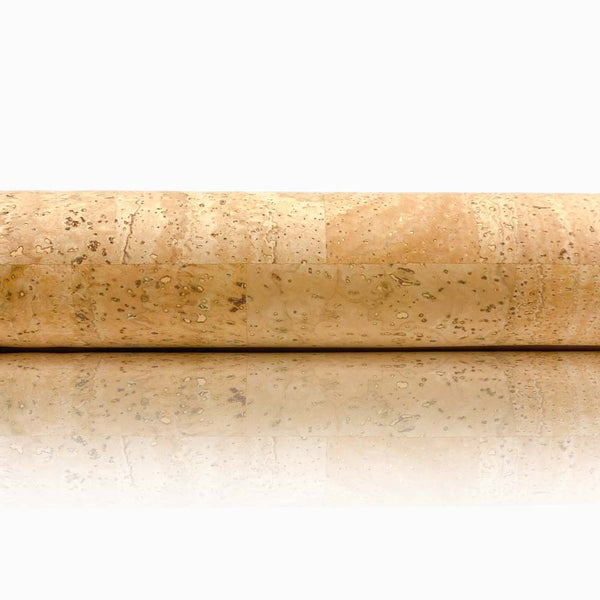 Everything you need to know about cork fabric from Portugal?
Cork fabric is the perfect option for those looking for an environmentally friendly and long-lasting product. This durable, lightweight, water-resistant fabric is great for clothing and upholstery.

What is cork fabric made of?
The bark of the evergreen oak tree is used to make cork. The material is a natural fire retardant and has a soft texture.
The trees that produce cork live for up to two hundred years. They are harvested using a simple axe. The process does not cause any harm to the trees. The cork bark is then shaved into thin sheets. These sheets are then glued to a backing fabric. The backing fabric may be textile, cardboard, paper or nylon. The support layer provides waterproof protection and excellent degradation ratings when exposed to acid.
Cork fabric´s properties
Cork fabric is an eco-friendly material. The raw materials for its production are mostly of natural origin, free of formaldehyde, heavy metals and organic solvents.
It has similar properties to leather. It is lightweight and 100% biodegradable.
It is also durable and soft, making it perfect for making make bags, wallets and accessories.
One of the most important advantages of cork fabric is its antibacterial and hypoallergenic properties, making it a good choice for sensitive skin. Anyone of any age can wear it. The texture is soft and comfortable, and it is not susceptible to fraying.
How to sew cork fabric?
You can sew cork fabric on your home sewing machine. The best way to sew cork fabric is with a regular-length stitch, which will ensure that you get a flat finish. However, you will need to purchase some special supplies. These include a non-stick presser foot, a heavy-weight stabilizer, and a size 80 needle.
However, it should not be pinned, because pins can leave holes in the fabric. You should start with a small sample piece if this is your first time sewing cork. If it looks nice, you can move on to the larger piece. It can be finished with topstitching or a zipper pocket overlay.
Another option is to use double-sided tape. Wonder Tape works well for zippers. And you can buy a variety of fabric clips to hold cork fabric in place.
Finally, you can use a steam iron to relax the cork. Then, you can apply the fusible interfacing to it. Use a synthetic setting on your iron. After pressing, you can sew on the interfacing with minimal pressure.
Once you've finished sewing, apply glue or double-sided tape to secure the layers together. For a nice finished look, you can topstitch the seams.
Is cork fabric washable?

Yes, it can be cleaned with neutral soap and water. You can also wipe away water-based substances with a damp cloth.
Cork fabric from Portugal
Portugal is the world's largest producer of commercial cork. Over half of the world's supply comes from the country. The country is known for producing high-quality cork products.
Cork fabric from Portugal is a durable, water-resistant, and vegan material that can be used for various projects.
Real cork fabric from Portugal is ideal for upholstery, crafts, and bag making. It is eco-friendly and PETA-approved.